Consumer Products (Garments & Textile) Inspection
Factory assessment/evaluation
Production Monitoring

IPC (Initial Production Check)
PPC (Pre-production Check)
DUPRO (During Production Check)
FRI (Final Random Inspection)

Sampling
Laboratory Testing
Social Accountability (SA 8000)
Vendor audit assessment of the vendor quality system and its implementation.
Packing and marking inspection.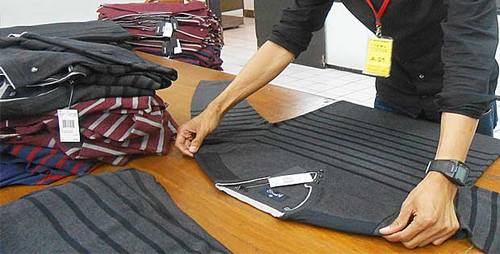 Promise perform inspections according to the procedures, methods, standards, rules such as ASTM, ISO 2859-1, MIL STD 105E, AATCC, US CPSC, EN ISO, BS, DIN 40080 &/or customers individual standards.